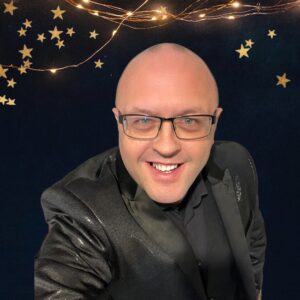 Steve started his musical career learning to play the drums at just the age of Four, by the time he was Eleven, he had formed his own band known as 'THE YOUNG ONES'. They soon began doing gigs for charity in the local area of Reading, Berkshire. During this time he was also the main drummer for his school's Fiesta Steel Band, who was very much in demand most weekends. This was either at bookings or in the recording studios. Steve continued to play for the steel band for over Eleven years finally hanging up his sticks in 2001.
Steve then went over to his other passion the keyboards, in which again was self-taught. Steve became very popular in pubs and clubs playing music on a Sunday lunchtime steadily growing more and more confident. As he grew more confident he slowly started to do gig's all over the UK.
By the time Steve was Sixteen, he had started playing regular gigs and joined up with many bands and duos until eventually he decided to branch out on his own and become a well-known professional Vocal Solo act.
Steve has played in many different venues throughout the UK, all of which he went down a storm. Some of these venues include Holiday Parks, Hilton Hotel's, Silver Ring at Ascot Racecourse, Lakeside Country Club, The Landmarc Theatre Bournemouth, Weymouth Pavilion and many other pubs and clubs. So as you can see he is very talented and adjusts well to any venue. Steve also appeared at the 'Neptuno Hotel' in the lovely land of Tenerife in 2002 proving to be a great hit with the holiday makers and the local's. He also made the summer season at Weymouth Bay Holiday Park and went down a storm in 2003. Not stopping there he has also appeared on the famous children's show 'Tot's T.V.' and also on Nickelodeon, he has also been filmed for the BBC1 TV Show 'Smart Spenders' which was aired in early 2005 during a gig at Beaminster. And recently a new Sky TV programme which was aired in autumn 2008, Following Entertainers across the Country. In April 2013 Steve appeared on Sky TV once again on the show "Cruising with the stars" on channel 284, Speaking about his music career and future projects, (you can watch this on the video page).
Steve performed in a 1960's show "And the music rolls on" at the Weymouth pavilion theatre, Dorset to a packed theatre, raising money for charity in 2010.
Steve will, and has always played for the crowd and ensure they all go home wanting more. He has genuine talent, great personality and gets on fantastic with people of all ages and backgrounds.
Steve has released his own album, "Tonight" in June 2010 with great reviews and sales and has released four track singles as well, with the latest track being released in February 2011 "The Afterlife" all of which are available from iTunes and all good download sites. Steve is in the process of writing more new tracks.
2019 sees Steve still appearing at many venues across the UK and at regular hotel's in Bournemouth during midweek evenings, Steve is also involved with many large event ticket shows which he organizes himself – keep an eye out for these on the gig guide.
Steve is also part of the Blues Bruvvers Show www.thebluesbruvvers.co.uk
During the Covid-19 pandemic Steve arranged & produced a charity single recording of "Wake Me Up" by having various singers record parts on their mobile phones and putting it all together in his studio with piano/strings and also a live violin part recorded by one if his friends, the single is available from the online shop and proceeds go to NHS Charities Together Appeal. Charity Single
Steve is continuing on the circuit and you may well see him anywhere across the UK as 2023 sees to be looking a very busy year.
BOOK NOW FOR 2023 / 2024